Don't let anyone look down on you because you are young, but set an example for the believers in speech, in conduct, in love, in faith and in purity. 1 Timothy 4:12
Greg Oberg | Campus Minister
As the campus minister, Greg is a jack of all trades. Every responsibility he undertakes ultimately has one goal: help each college student experience a greater life in Christ Jesus. As director of ministry, he guides the Leadership Council and staff, organizes events, spearheads fundraising efforts, counsels with students, directs publicity efforts, handles building improvements, preaches every Wednesday night in our worship service, meets with the Board of Directors for maximum impact, connects with the university and other churches to build relationships with partners and allies, and keeps the actions and operations of the Wesley well-organized.
Greg, a Texas A&M alumni, is from Dickinson Texas. After graduating from Asbury Theological Seminary in 2004, Greg served at various United Methodist Churches in Texas until 2012 when he was honored to be selected for the role of campus minister. Greg has a passion for helping young adults connect with an abundant life in Jesus Christ.
Georgia Oberg | Business Manager
As the Business Manager, Georgia handles paying all the bills of the Wesley and supports the Board of Directors with her role. She ensures the Wesley's finances are efficient, organized and within accordance with all church, state and national laws. She fills out paperwork galore to ensure our religious non-profit organization is one excellent small business!
Georgia was born in Amarillo, Texas. She began her college years at Texas A&M University where she would graduate in 2001 with a B.S. in Horticulture. Throughout their years in ministry, Georgia has held a variety of working roles, as well as being a full-time mom of three kids, leading Scout Dens and serving in Pack 114 Huntsville, as well as many commitments in her church. 
Nicolas Hendricks | Connections Intern
The connections intern is the student behind the scenes making everything and anything going on at the Wesley happen successfully. They also reach out to the university, parents, and alumni to keep everyone connected with our ministry.
Nicolas is a Mass Communications major and a Huntsville native! He loves all things sports whether its watching, playing, reading about, or commentating on. He also has a passion for teaching kids. Nicolas is currently working on building his relationship with God and helping others blossom in His light.​
Rebecca Chuckran | Kitchen Intern
As kitchen intern, Rebecca provides dinner for the students every Wednesday and at other special events. Rebecca takes care of connections with other churches and organizes our potato fundraisers.
Sydney Filipp | Media / Worship Intern
The media intern at the Wesley manages the website, social media, print media, and the worship experience on Wednesday nights. Sydney uses creative designs to maximize publicity for the Wesley and to make the visual aspect of worship appealing. She organizes the Wesley's praise band to make sure all hearts are touched through worship each Wednesday night.
Leigh Ann Hess | Student Custodian
As the student custodian, Leigh Ann keeps the Wesley spic and span, especially following events and Wednesday night dinner. Leigh Ann makes sure the Wesley always looks it's best to make sure it is always a nice and cozy "Home away from home," for the Bearkat family.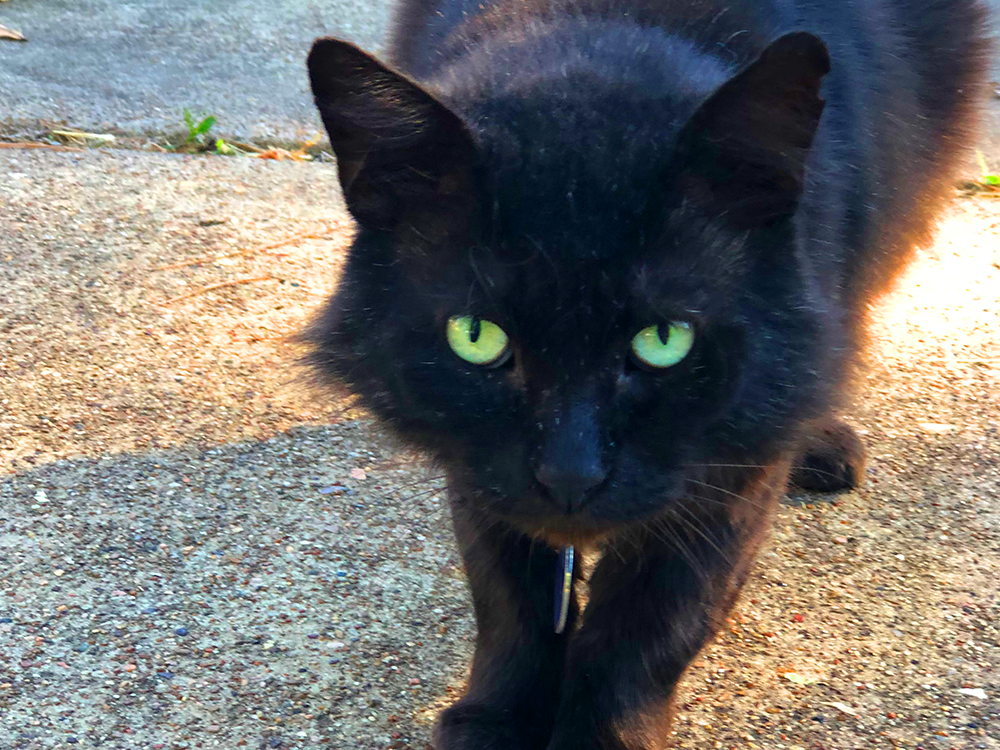 Wesley | Our SHSU Wesley Cat
Wesley, though recently deceased, was the beloved cat that hung out in the SHSU Wesley parking lot whose job was making our day with his talkative meowing, basking in sunlight habits, and being generally cute. The Wesley celebrated his life in November 2021 and buried him where he always loved to be, right by the Wesley Parking Lot.