Spring Food Drive for the SHSU Food Pantry
The Wesley Campus Ministry, along with other Christian Organizations of Sam Houston State University, are hosting a spring food drive! We would love for you to help out by donating any of the items below. Please DO NOT donate food items with expired dates! The deadline is Tuesday, April 12th @ 5pm.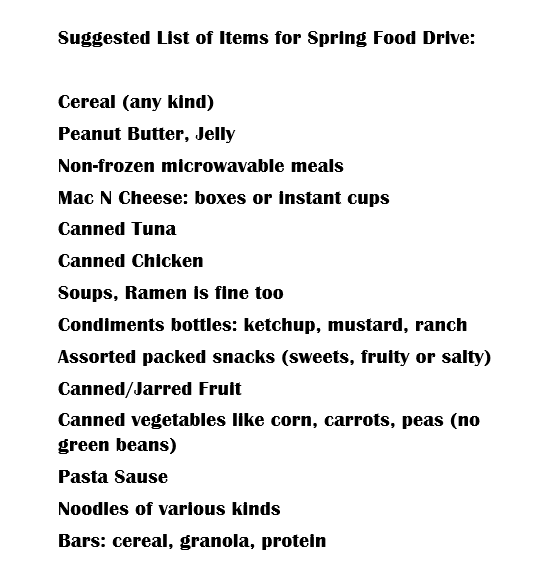 "The Measure of a Life is it's Service"
The SHSU Wesley supports the Sam Houston State motto and emphasis on the importance of service. Our members are a workforce to make our community a better place where ever it needs it; if assistance is needed, The Wesley will answer the call. We also participate in events/organizations such as UM Army, All paws in, FUMC's Great day of service, Good Shepherd Mission, Habitat for Humanity, and SHSU food pantry. Even if you are not involved in our Wednesday worship, the Wesley is a fantastic outlet to find ways to serve the community with students like you.